I love to doodle, and color, and be really dumb. So I started doing teeny tiny illustrations of cats having crazy adventures. I'm calling them "Kitty Cat Adventures" because well I am a creative genius! I am going to start with tiny illustrations and move to bigger paintings. I am excited!
This one is titled-"High Seas" and is only 3 1/4″ x 3 1/2″
He is also for sale! -> Right here!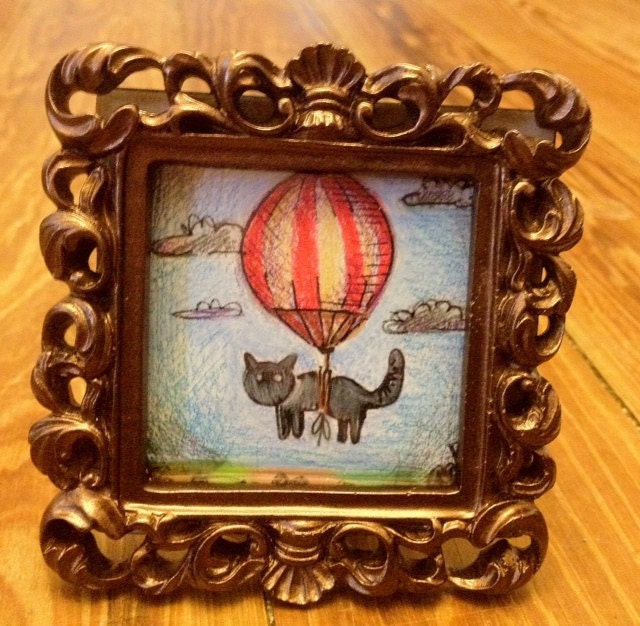 Title- "Curiousity" and is also 3 1/4″ x 3 1/2″
This little dude sold tho so he will have a happy home soon!
I guess sometimes I don't like to take my art to seriously and like to have a little fun with it. That's whatthis series will be, silly dumb little cat adventures. HOORAY!